Fire Hose Pressure Testing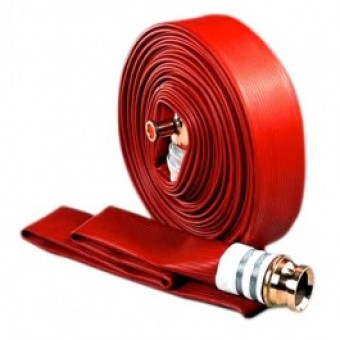 We offer what we believe to be the most comprehensive fire hose testing services available. Our experience and high standard of work means every hose we test will be able to cope with the high pressures on the fire ground.
With over 30 years combined fire service experience and external training in the procedure, we are able to test hoses up to and over 20 bar pressure if required. 60 bar maximum test pressure is also available.
We test in the region of a 1000 hoses per year for a variety of customers, four of which are Nuclear Power Stations who have very high standards. We have adopted those standards and we use the same process for all our clients.
All couplings are dismantled and serviced along with any replacement parts that may be required. We then use an electric hydraulic pump with both calibrated gauges at the pump and the end coupling, to ensure the hose is tested correctly. Once at pressure they are visually examined for blistering and leaks. Once this has been confirmed as satisfactory, the hose is then de-pressurised in a safe manner. Any hoses which fail can be repaired and retested if at all possible. All our tested hoses are re-coiled on our own uniquely designed winding machine to ensure they are neat and tightly wrapped. Finally, we date and number the hose if required. A certificate of compliance is issued for all of your hoses tested.
We can, of course, accomplish this work at your location using your equipment, or you can ship them to us direct and we will return once complete. All repairs are noted with photographic evidence if needed and full test certification supplied. We welcome any inspection from customers to see what we do. After all, our business has grown by virtue of our open and honest procedures.