Fire Risk Assessment
Three Ways Fire Prevention have been carrying out fire risk assessments since October 2003. More than 17 years later we are happy to say we have produced fire risk assessments for premises as small as the corner shop right through to the largest of warehouses and offices for 2000 staff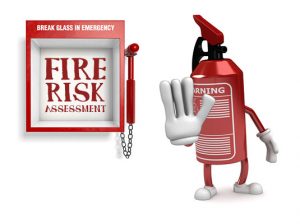 The format we use is widely accepted and known by the fire and rescue services in the South West of England. We currently carry out fire risk assessments for a major electricity supplier in the region. The standard they require is the highest we have ever known. Our assessments are audited by their senior fire engineers and we have received great feedback on both the standard, quality and the ease of understanding. We believe in keeping it simple. Examples of our work are available to view.
We offer two types of service. We can advise you to enable you to maintain a fire risk assessment you already have in place or we can carry out the full assessment on your behalf to give you peace of mind and confidence that the job has been done correctly and is fully compliant.
Unsuitable and insufficient are words we hear all the time from customers who have got into a mess carrying out the assessment. Unlike other areas of assessment, fire is different because getting it wrong can have such a catastrophic conclusion resulting in fines, custodial sentences and fatalities. This can not only affect the business but others within the area.
Finally, if you have found you do have advisory, enforcement or prohibition orders in place and you need help to resolve the issues, we are happy to liaise with the enforcing authority on your behalf. We often find we can come to a compromise rather than spending funds that you don't need to.